Welcome to the first edition of What You're Missing, where we tell you what we can't get enough of, whether it be a sweet local spot, a product, a restaurant ... you name it. We want you to know what we go bananas about. Dalton will pick five things and I will select an additional five for the sake of balance. No one wants to hear all about Dalton's love for guns and Zombie TV shows, and no one wants to hear all about the "hippie" album I'm listening to on repeat.
1. Vanilla Greek Yogurt:
As of recently, Dalton and I have committed to lay off cereal. We still have it around, but we've selected different breakfast items so that we start our days off on the right foot. One day while on a shopping trip Dalton had the urge to buy Greek yogurt, which he hadn't tried before and now eats every morning with raspberry granola. However, he swears by the vanilla flavored Danon Oikos and nothing else. Ever since the holiday food overload ended, he has been requesting things for dinner like Asian lettuce wraps. He is awesome.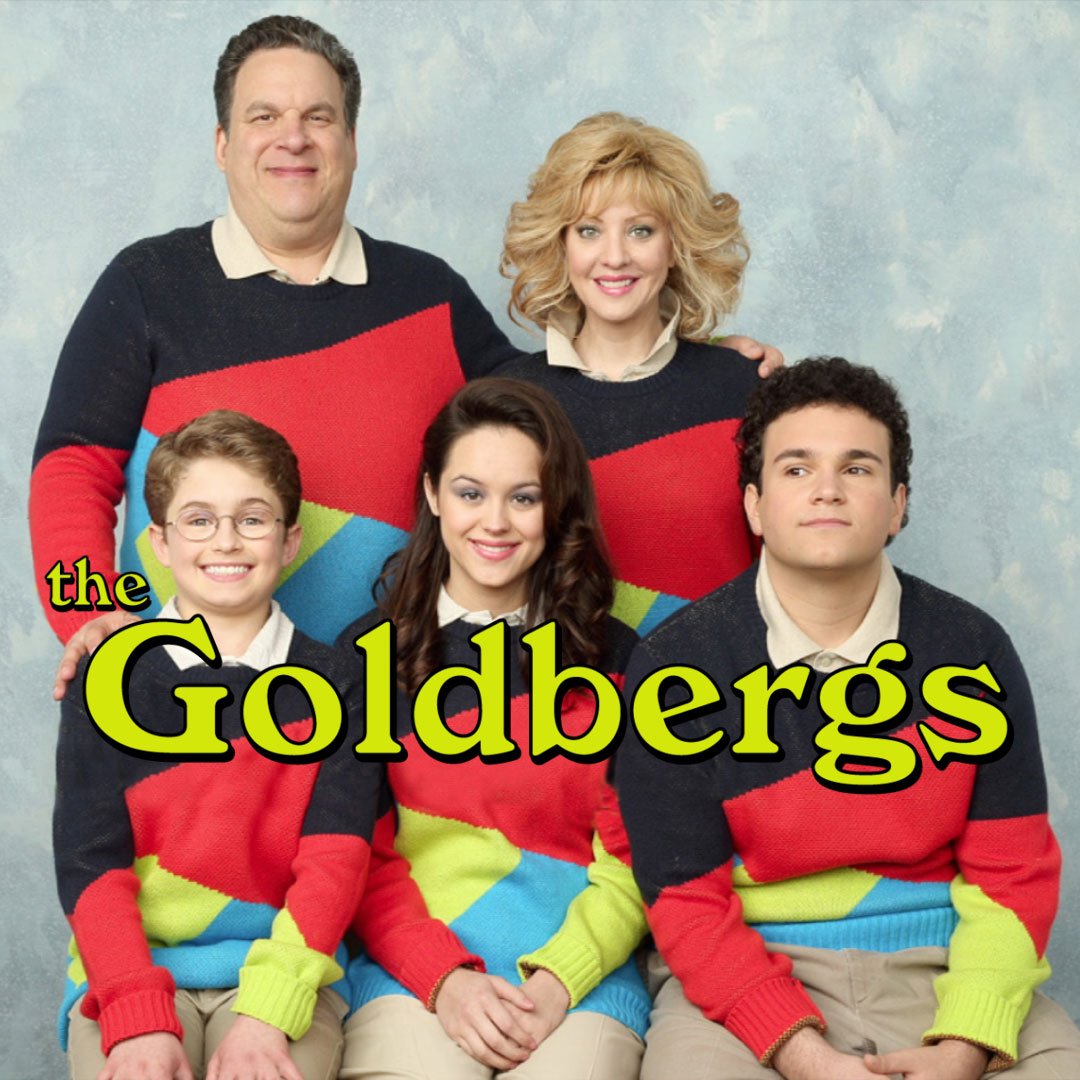 2. The Goldbergs:
I didn't grow up in the 80s. Actually, I barely missed the cutoff. But from what I know about the 80s, a lot of hilarious cultural elements crossed over into the 90s. Anyway, I've found a nostalgic TV show that is light, relatable and seriously funny. If The Wonder Years and Modern Family had a baby, it might be something like The Goldbergs. Jeff Garlin plays the dad who can't work the VCR and always stakes his pants off at the door when he gets home. The mother is played by Wendi McLendon-Covey who is your traditional "smother," or so she is called. Laced throughout the episodes are all sorts of great 80s references that make you want to jump back in time a few decades.
3. Origins Charcoal Mask:
I owe the clogged pores on my nose and cheeks to my more intense workouts. Few things upset me more than looking too closely in the mirror and overreacting about emerging blackheads. Luckily, I can try to prevent it with my favorite charcoal mask. Yes, I look like the Creature from the Black Lagoon with it on, but it doesn't dry my skin out and I don't have to worry about my workouts making zits flare up.
4. Terk Portable Antennae:
This month, Dalton has been incredibly grateful for our portable antennae. We don't have cable, so before we got the Terk Antennae Dalton would watch football games by refreshing his phone every five seconds for updates. The antennae was something like $60 and now we get cable for free. Actually, considering how the Niners game turned out on Sunday, I'm not sure it was good that we watched that game. Dalton has been all riled up ever since.
5. Tarahumara:
Let me introduce you to one of the best Mexican restaurants I've found to date. When we went to Tarahumara in Midway we sat in the dimly lit bar area next to an impressive salsa bar. They had salsas with ghost peppers to more of a creamy cilantro dip to mango salsa to pico de gallo. By the time we were through with that salsa bar I wasn't sure I'd be able to eat much else. However, I had the tastiest cilantro cream fish tacos, and I really appreciated that they gave me the option to get a salad as my side rather than rice and beans. If you are ever hungry and in Midway you must go.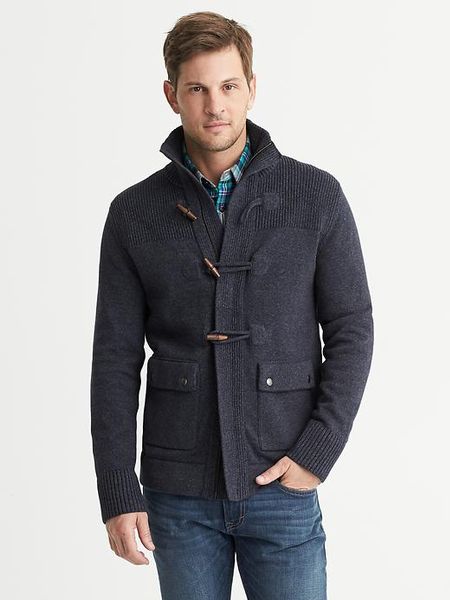 6. Banana Republic Navy Toggled Sweater:
Shopping for clothes is becoming easier and easier for Dalton and me. If we need something, we know we are going to BR. We were cruising around City Creek Mall and popped in BR to check out the sales. Oh, I forgot to mention, we religiously shop at the outlet store in Lehi because I can't justify paying $80 for a button-up. Anyway, Dalton spotted this navy toggled sweater that he was seriously digging. It was WAY too much money, so we walked away empty handed. Then a kind soul bought it for him for Christmas. He figures out how to wear it with half of his work outfits.
7. Frozen Gummy Bears:
Dalton and I aren't huge dessert eaters. When I need something to do on Sundays I'll make cookies and end up giving some of them away. I'm content to drink hot chocolate if I'm craving something sweet. However, we recently decided to stick a bag of gummy bears in the freezer and it is becoming a staple freezer item right next to the peas.
8. Comedy Sportz:
Our good friends urged us to go to an improv comedy club in Provo with them. Honestly, when I first heard the idea, I could only imagine how lame a Provo comedy club could be. People in Provo are funny? No. I was 100 percent wrong, though. At one point in the show I laughed until my eyes began to water. It was just a quirky, different place. It's a pretty intimate setting and there is a large replica of the two old men in the box seats from the Muppets on the wall. There were few areas on the wall that weren't covered by a Ron Burgundy or Napoleon Dynamite cutout. I will be attending this laughter fest again.
9. What the Night Knows by Dean Koontz:
When Dalton and I are in the car together for more than 10 minutes we usually pop in an audio book. Our music preferences tend to clash. He likes alternative/classic rock while I like indie/folk rock. I've never really been into Dean Koontz books because I'm a book snob and I like literature that has many layers. However, Dalton loved Koontz's book
What the Night Knows;
it was the perfect combination between ghost horror and creepy homicide mystery. I will give Koontz one thing, though, he knows how to set a scene. Some of his descriptions gave me the willies.
10. SlmSMART Vanilla Health Shake:
Thanks to the company I work for, I started drinking a nutrient-rich protein shake for breakfast every morning that I swear tastes like ice cream when I blend it with ice and a banana. It keeps me going for five hours and I'm always bummed when I have to have something else for breakfast. I started running in December and every time I drink this shake I've noticed my endurance increases.
And this is what you've been missing! Unless you haven't missed these things and you are simply reading this to rejoice with me in the luxuries of modern living.